JEDD WIDER AND TODD WIDER: Directors
For over eighteen years, Jedd and Todd Wider have produced and/or directed numerous critically and commercially successful feature documentary films including Academy Award, Emmy Award, and Peabody Award winner for Best Documentary, Taxi to the Dark Side, directed by Alex Gibney, Academy Award nominated King's Point, the multiple Primetime Emmy Award winning and Peabody Award winner Mea Maxima Culpa: Silence in the House of God, directed by Alex Gibney, the Emmy Award nominated Semper Fi: Always Faithful, directed by Rachel Libert and Tony Hardmon, the multiple Emmy Award nominated Client 9: The Rise and Fall of Eliot Spitzer, directed by Alex Gibney, the Sundance favorite Kicking It, broadcast by ESPN, about the Homeless World Cup soccer tournament, the POV film A Dream in Doubt about the first post 9/11 revenge killing, Morgan Spurlock's What Would Jesus Buy?, about our obsession with materialism and consumption, the critically acclaimed Beyond Conviction directed by Rachel Libert, about restorative justice and victim-offender mediation in the Pennsylvania prison system, broadcast on MSNBC, and Paul Cronin's A Time to Stir about the Columbia University student uprisings in 1968.
Jedd and Todd Wider have also directed and produced the critically acclaimed and Emmy Award winning God Knows Where I Am, which has won numerous awards, was widely distributed theatrically and was nationally broadcast by PBS and Netflix, as well as festival favorites, To The Edge of the Sky and The Winds of Downhill.
In 2011, Todd Wider and Jedd Wider were each nominated by the Producers Guild of America for Outstanding Producer of Documentary Theatrical Motion Pictures. 
The Wider's commitment to social justice through film has been and remains informed by their respective professional endeavors.
---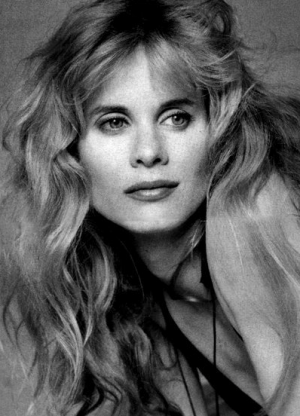 LORI SINGER: Voice of Linda Bishop / Executive Producer
Lori Singer is a Golden Globe winning actress who has starred in such films as Footloose, Robert Altman's Short Cuts, The Falcon and the Snowman, The Man with One Red Shoe, Alan Rudolph's Trouble in Mind and Equinox, and, most recently, Experimenter. She also starred in the television series Fame, and VR5. A graduate of Julliard and a musical prodigy, she is an accomplished cellist, performing with Yo Yo Ma in Atom Egoyan's Bach Cello Suite No. 4: Sarabande.
---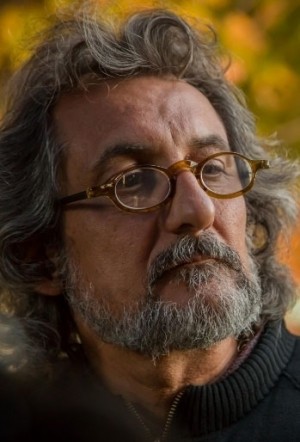 GERARDO PUGLIA: Cinematographer
Gerardo Puglia is an international cinematographer and active member of the International Cinematographers Guild since 1990. Beginning his career at Age 16, he has gone on to work as Director of Photography for myriad film and television entities, including BBC, PBS, CBS, National Geographic, RAI (Italian Television), Imagine Entertainment, and Warner Brothers.
Puglia is the recipient of two Emmys and a Peabody, along with two qualified Academy Award entries. He is an Eastman Kodak Company preferred cinematographer, consulting in the testing and development of Kodak film products. His work has been featured in numerous industry periodicals, such as iCOM Magazine and INCamera.
---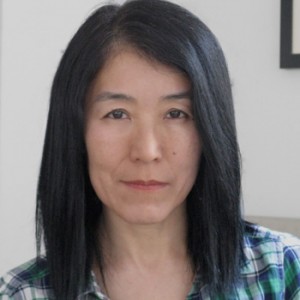 KEIKO DEGUCHI: Editor
Keiko Deguchi has edited numerous award winning documentary films including Jeremiah Zagar's In A Dream, Linda Hattendorf's The Cats of Mirikitani, Jason DaSilva's When I Walk, and most recently, "Captivated – The Trials of Pamela Smart", which premiered at Sundance Film Festival and aired on HBO. The narrative films she has edited include Susan Seidelman's The Hot Flashes; Steven Shainberg's Fur:  An Imaginary Portrait of Diane Arbus; Jonathan Parker's (Untitled), and Bette Gordon's "Handsome Harry", to name a few. She is the recipient of James Lyons Editing Award at Woodstock Film Festival in 2008.
---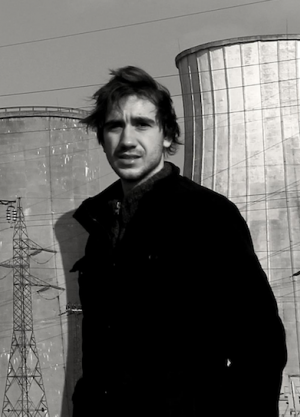 ROBERT LOGAN: Composer
Robert Logan is an Emmy Award nominated composer and producer. His film credits include, with Ivor Guest, music for Alex Gibney's Oscar winning Taxi to the Dark Side, the Emmy nominated Semper Fi: Always Faithful, and multiple Prime Time Emmy Award winning Mea Maxima Culpa: Silence in the House of God, among others.  A musical prodigy, he has created multiple critically acclaimed solo albums. His last album "Flesh" was described as "a musical object so radical and daring it seems not to belong to this time." He has collaborated musically with Brian Eno, Ivor Guest, Morcheeba and Steve Roach, contributed to two recent Grace Jones and Brigitte Fontaine releases, and his live work includes performances at The Royal Festival Hall, The Royal Albert Hall, Somerset House and Glastonbury.
---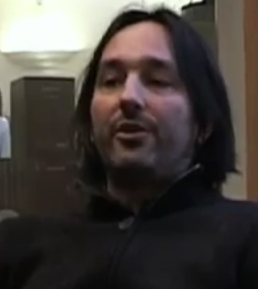 IVOR GUEST: Composer
Ivor Guest is a British record producer and Emmy Award nominated composer. His recent work includes Grace Jones' 'Hurricane' and 'Hurricane in Dub' albums (Wall of Sound), and the Brigitte Fontaine albums 'Prohibition' and 'L'un ne l'empeche pas l'autre' (Universal). He has worked and works with Brian Eno, Sly and Robbie, Tony Allen, Atticus Ross, Wally Badarou and British bands such as Polar Bear and The Invisible. His film credits include the British cult classic The Football Factory, Semper Fi: Always Faithful, and Alex Gibney's Oscar winning Taxi to the Dark Side. In November 2014, he produced and co-wrote the Grace Jones track 'Original Beast', featured on the Lorde curated soundtrack album for The Hunger Games: Mockingjay – Part 1 movie.
---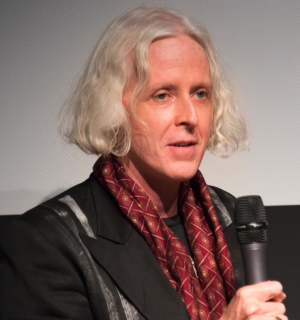 PAUL CANTELON: Additional Music
In 2005, Paul Cantelon began his venture into film with Liev Schreiber's Everything Is Illuminated. He went on to score such films as the award winning Diving Bell And The Butterfly (2007), Sony Pictures' The Other Boleyn Girl (2008), Oliver Stone's W. (2008), New York, I Love You (2009), Tony Goldwyn's Conviction (2010), Diana Vreeland: The Eye Has To Travel (2011), Woody Allen: A Documentary (2012), Oscar Winner Geoffrey Fletcher's upcoming release Violet & Daisy, and Effie Gray, the upcoming feature written by and starring Emma Thompson. Paul has also recently contributed original music to Jonathan Demme's interpretation of Henrik Ibsen's The Master Builder, entitled: Fear Of Falling.
---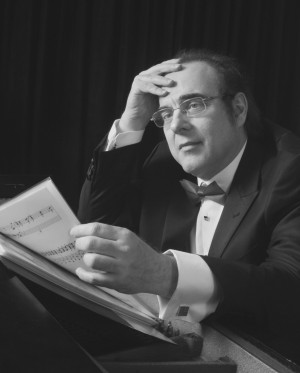 MOSHE KNOLL: Additional Music
Moshe S. Knoll, composer and pianist, is the son of Eastern Europeans who immigrated to Venezuela. Schooled in the US, and living for more than a decade in Israel, Knoll's compositions reflect these diverse cultures. Having earned degrees from The Juilliard School and the University of Arizona, Tucson, Knoll embarked on a career of concertizing and composing. He has performed in many well-known venues in New York, as well as in London. His compositions have been performed throughout the Northeastern US, California, Israel, in Venezuela and Brazil. Many of his recent compositions can be seen on the Vimeo channel titled "Laura Jean Goldberg". He is currently Composer-in-Residence and Director of Musical Research at ArtsAhimsa and sits on the board of the board of the Dvorak American Heritage Association.
---
BRIAN J. ARIOTTI: Associate Producer
Brian Ariotti is an Emmy Award winning documentary editor and producer whose film credits include Delta Boys (2012), Madina's Dream (2014), The Home Front (2015) Meru (winner of the 2015 Sundance Audience Award), God Knows Where I Am (2016), To the Edge of the Sky (2017) and The Winds of Downhill (2017). He began his career in 2007 as an intern for Nickelodeon, and has gone on to work for MTV, NBC, SCI-FI Channel, AMC, The Onion, Vogue, HGTV, The Food Network, Bravo, VH1, Logo, Overture Films, and National Geographic.
---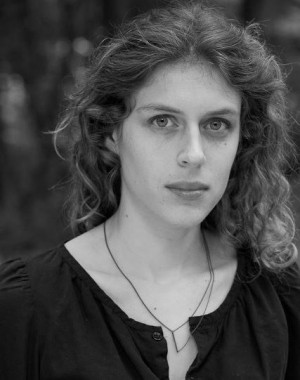 RACHEL AVIV: Consulting Producer
Rachel Aviv joined The New Yorker as a staff writer in 2013. She often writes about psychiatry and criminal justice, among other subjects. She won the 2016 Scripps Howard Award for "Your Son Is Deceased," a story about police shootings in Albuquerque. She was named a Livingston Award finalist in 2013 and 2016. She has taught writing workshops to medical students at Mount Sinai School of Medicine and at the Sophie Davis School of Medicine. In 2010, she received a Rona Jaffe Foundation Writers' Award.
---